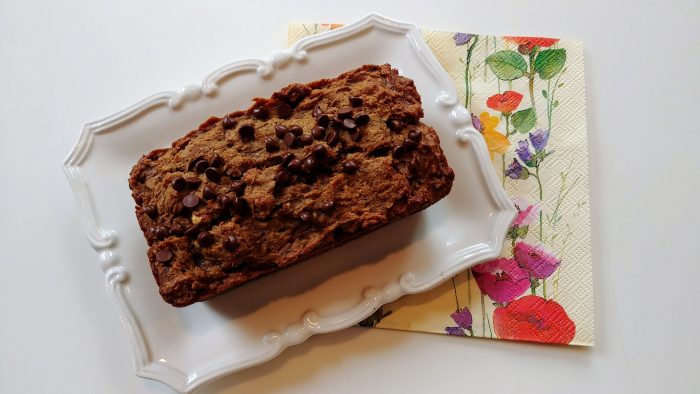 In the quest to bake with the purest ingredients and avoid gluten, I have created a banana bread recipe that is nourishing and guilt free.  I absolutely love baking mini loaves of bread in my Pampered Chef mini loaf pan.  This enables me to freeze loaves and plan ahead for packing school day lunches.  I usually rotate baking my favorite bread or snack bar recipe from week to week.  All of the breads and bars I create are easy to pack for anytime on the go and they are delightful to enjoy as a mid morning treat, or after lunch dessert.  On weekend mornings, I love enjoying a small slice of bread with a cup of coffee or tea.  Low calories, non GMO, health giving benefits – it's a win win for all!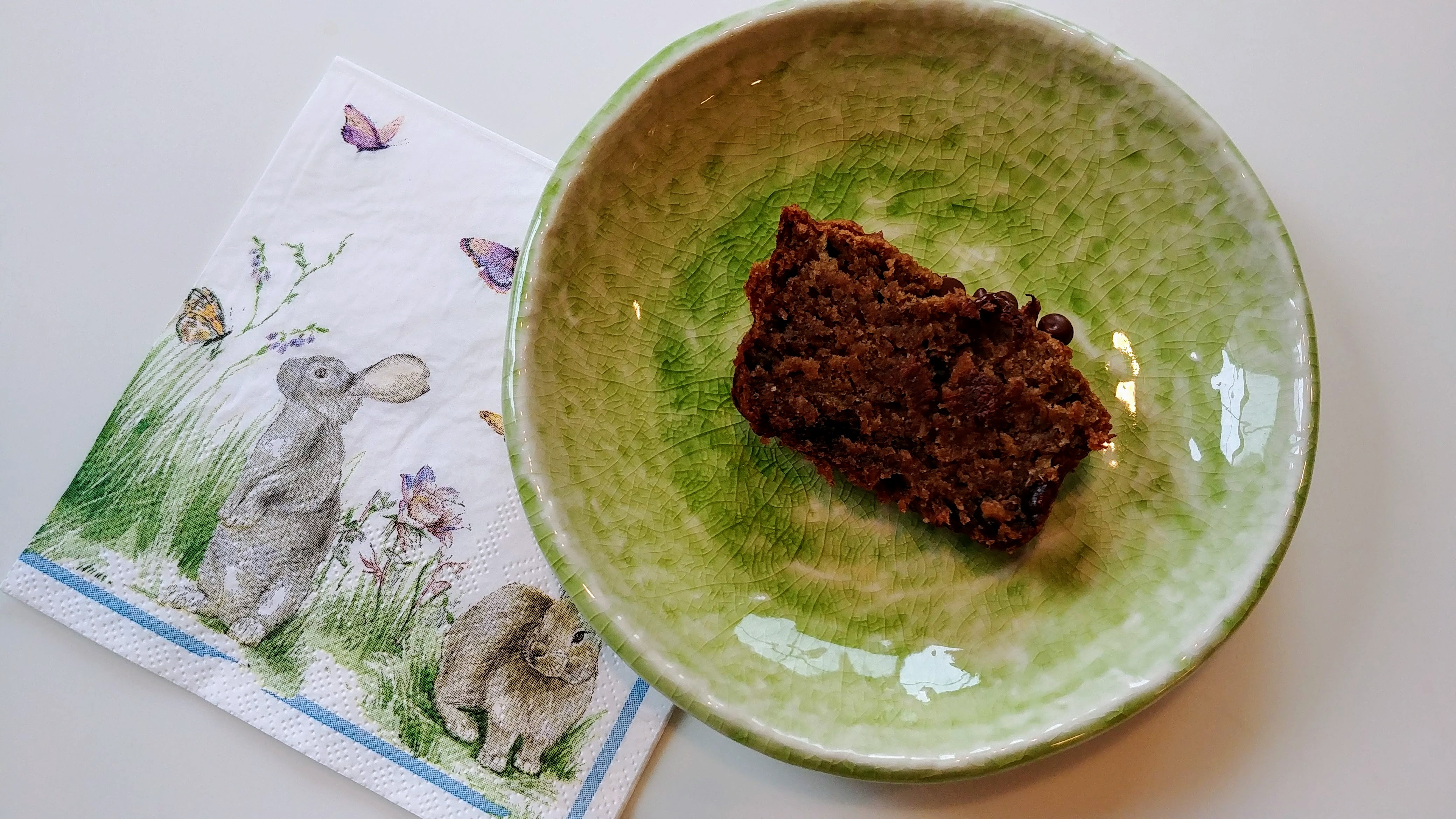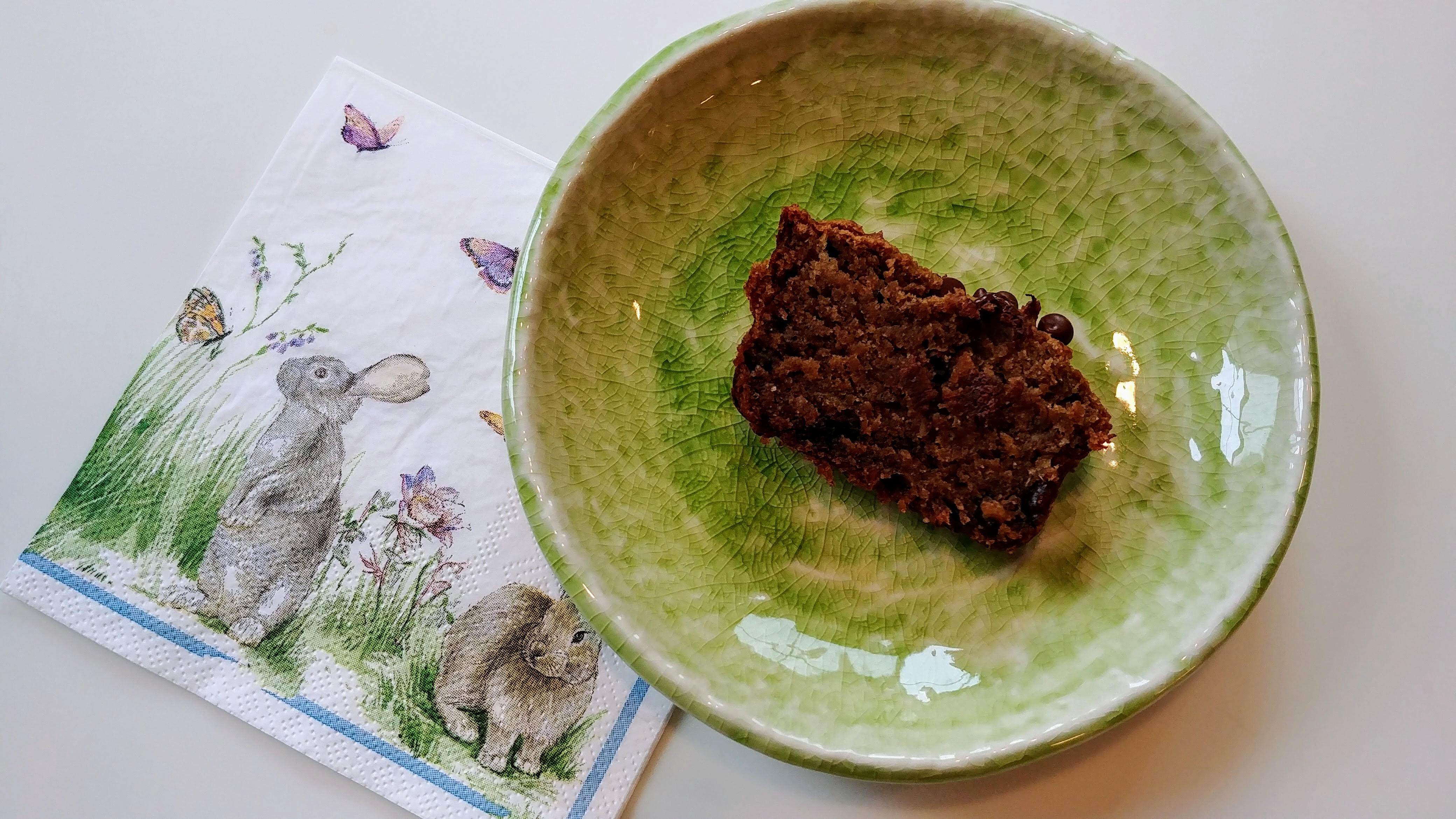 Ingredients: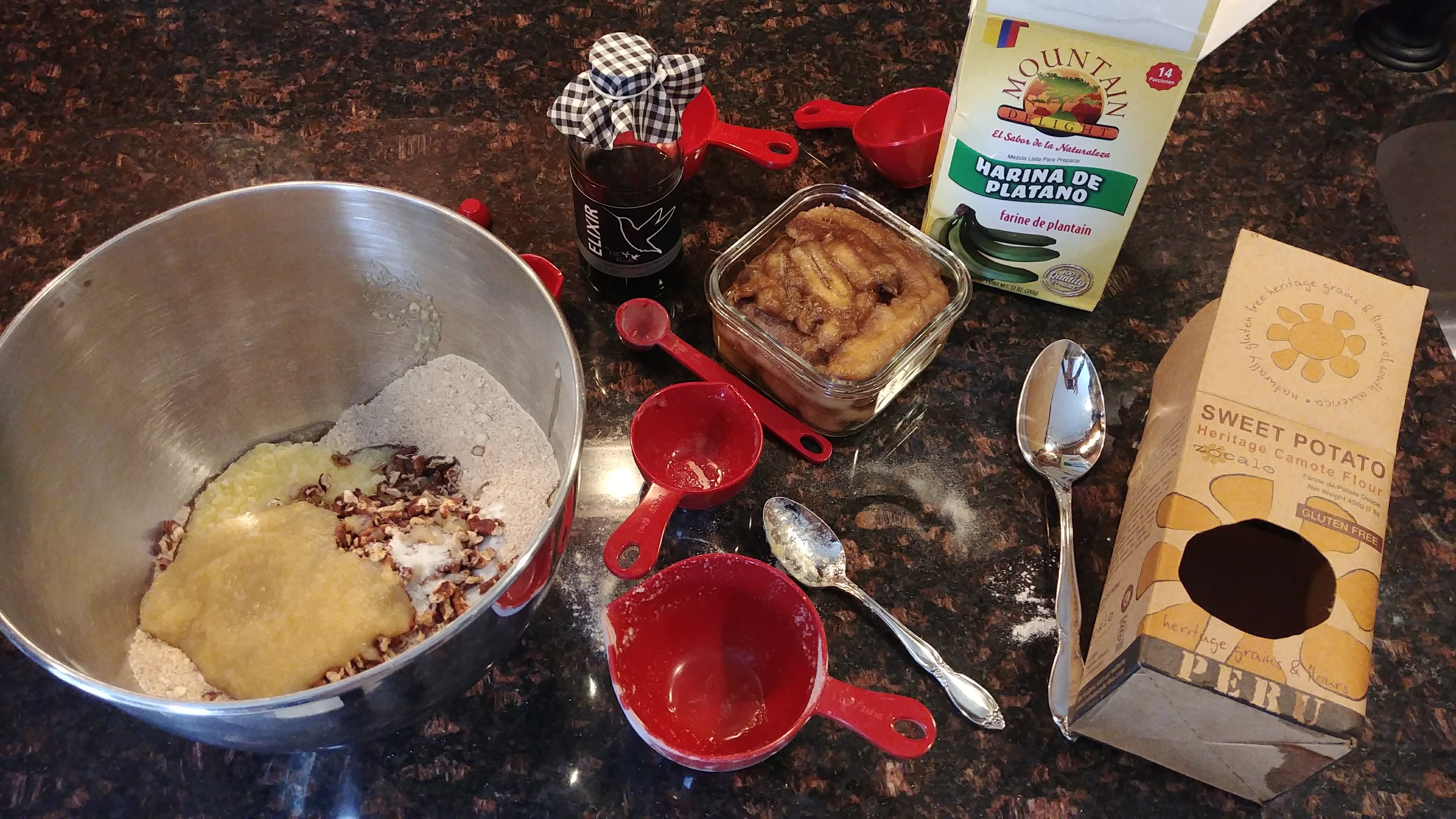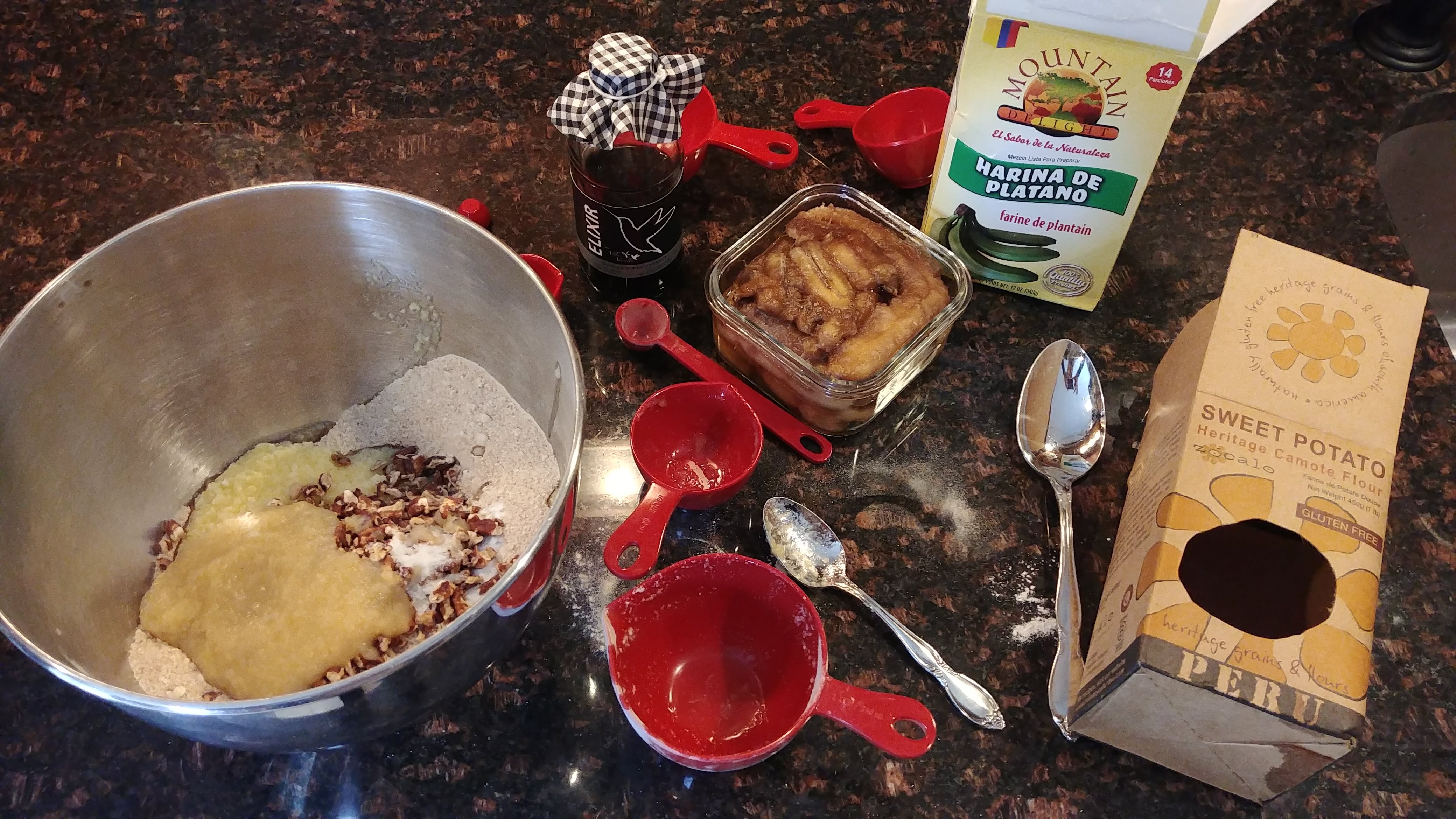 Directions:
Grease loaf pan with Palm Shortening
Preheat Oven to 325º
Combine and mix in above ingredients as listed.
Divide batter into 4 sections of the Pampered Chef mini loaf pan.
Bake for 50 minutes at 325º
Test with toothpick in center of loaf
Cool and remove with a small spatula
Eat, wrap, freeze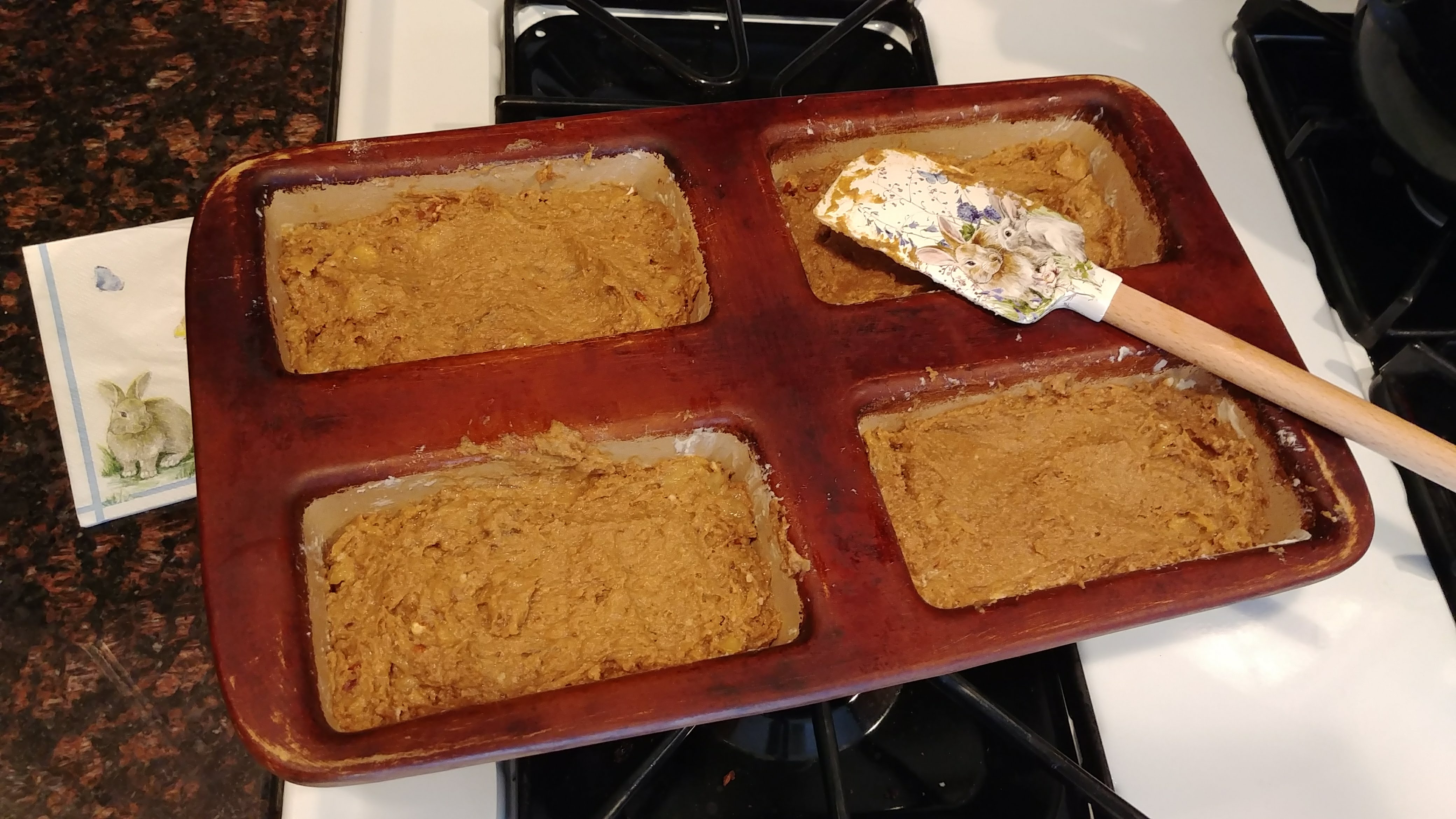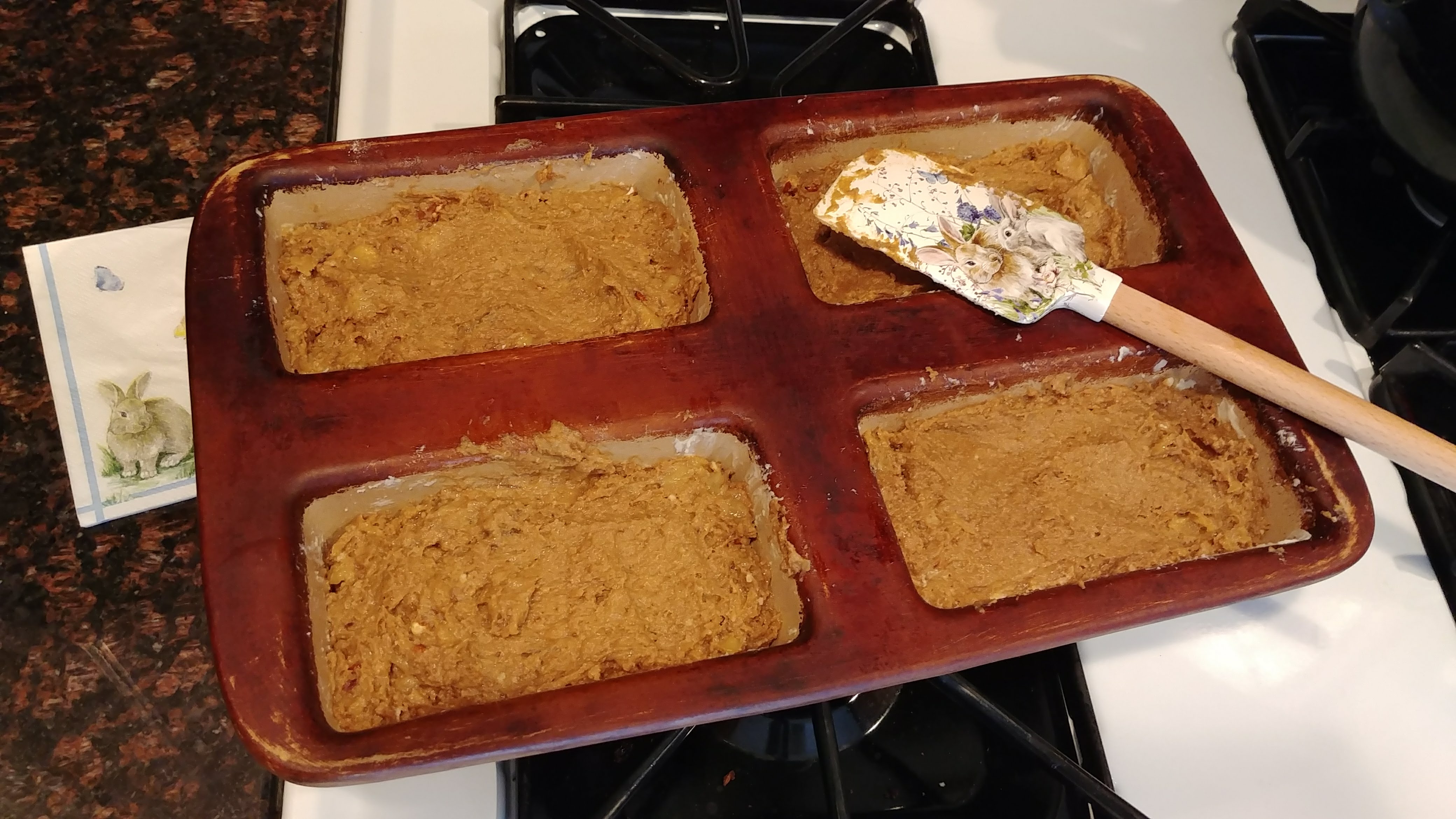 Modifications:
Bake in a full size loaf pan at 325º for 1 hour and 15 minutes.  Test with toothpick and bake longer if needed.
Use walnuts in place of pecans.
Blend nuts into batter and sprinkle nuts on top.
More Healthy Breads to Bake:
Update Your Food Choices / Shop smart:
Essential Activity:
Consider swapping white flour with gluten free oat flour, sweet potato flour, and plantain flour.  Read up on what happens in your gut when you eat gluten.  Replace mainstream baking ingredients with healthier ingredients.  Bake from scratch as often as possible and preserve by freezing.