Take the Guesswork out of GMOS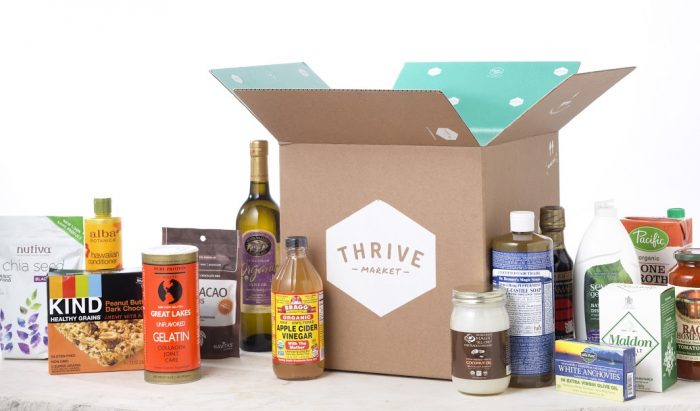 Did you know that there are just about 30 million chemicals in our environment?  If you knew that many of these harmful chemicals were in your favorite foods, would you still eat them?  GMO stands for Genetically Modified Organisms.  Unless the food you are buying is marked with the non-GMO Project Verified Label, you can bet that it is more than likely, genetically modified and contains glyphosate.  The merging of toxic glyphosate herbicide and foods that are genetically engineered to tolerate large doses of it, is silently poisoning our land, food, and human population.  If you are just learning about GMO's for the first time, don't fret.  I will take the guesswork out of GMO identification and guide you with ease and grace along an R & R (revamped & revised) journey of grocery shopping.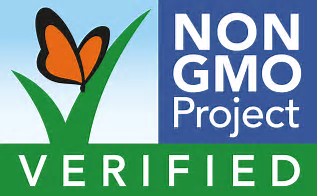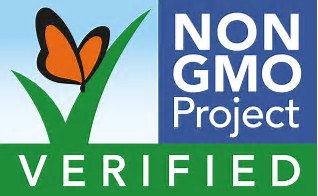 Take the Guesswork out of GMOs
Shop for foods that are marked with the non-GMO Project Verified Label. GMO's are banned in 27 countries.  In 61 countries, foods must be labeled as being genetically modified, but not in the United States.  The non-GMO Project has verified over 9,000 products to date. I bet you are wondering how much time it will take to seek out those labels amongst endless aisles of food products.  Want to take a guess? The answer is ZERO TIME to figure it out – because Thrive Market has already done all of the legwork for us.  Bottom line is this, Thrive Market was created to simplify our lives and ease our minds when it comes to shopping for the healthiest non-GMO products on the market.  But there's even more to this great news!  Thrive Market is a revolutionary online shopping club that offers your favorite healthy foods, wholesale prices, and wholesome products at prices up to 50% off!  Best part, you get to save time by shopping online.


Embrace the education and truth About GMOs
As a consumer, I prefer to have a basic understanding of why it is so important to choose alternative food products that are essentially better for our bodies. Glyphosate, the chemical originally developed to de-scale pipes, boilers and metals, is now used to KILL plants. What's more, it is found in 75% of processed foods.  When you understand the risk of trusting the mainstream brands that you have come to love, you will more than likely open up to trying a new grocery shopping routine that supports health and wellness. It is exciting to transition into a journey of taking charge of your health & well-being, but most importantly, you and your family will feel better and thrive in the health and happiness that is your birthright.
chemicals, additives, pesticides, and herbicides can cause harm
Take a look at the visual below.  It's easy to see that the bush on the left is thriving.  The bush on the right is dying.  It was accidentally sprayed with 2,4-D, Imazosulfuron, and Benzoxazole by landscapers.  Within 2 days, the bush appeared wilted and sick.  Within 4 weeks, the bush was completely dead with its brown leaves having dried up and dropped to the ground.  The example of the dying bush is an example of what happens to your body when you feed it chemical poison.  The glyphosate found in GMO laden foods is poison.  Glyphosate will slowly but surely crush your ability to thrive in the vitality that is your birthright.
Dying Bush – 2 Days after being sprayed with pesticides
Dead bush – 4 weeks after being sprayed with pesticides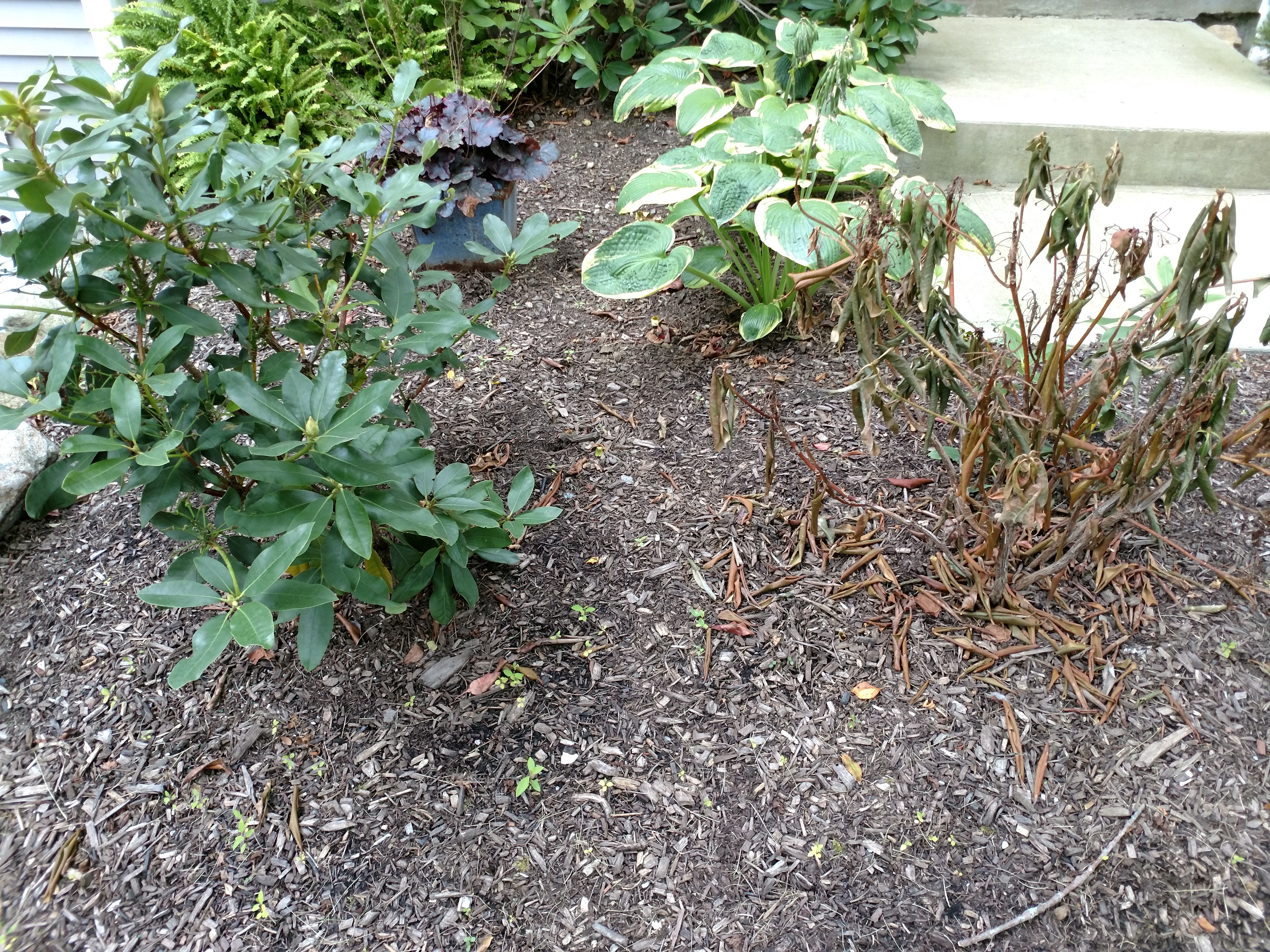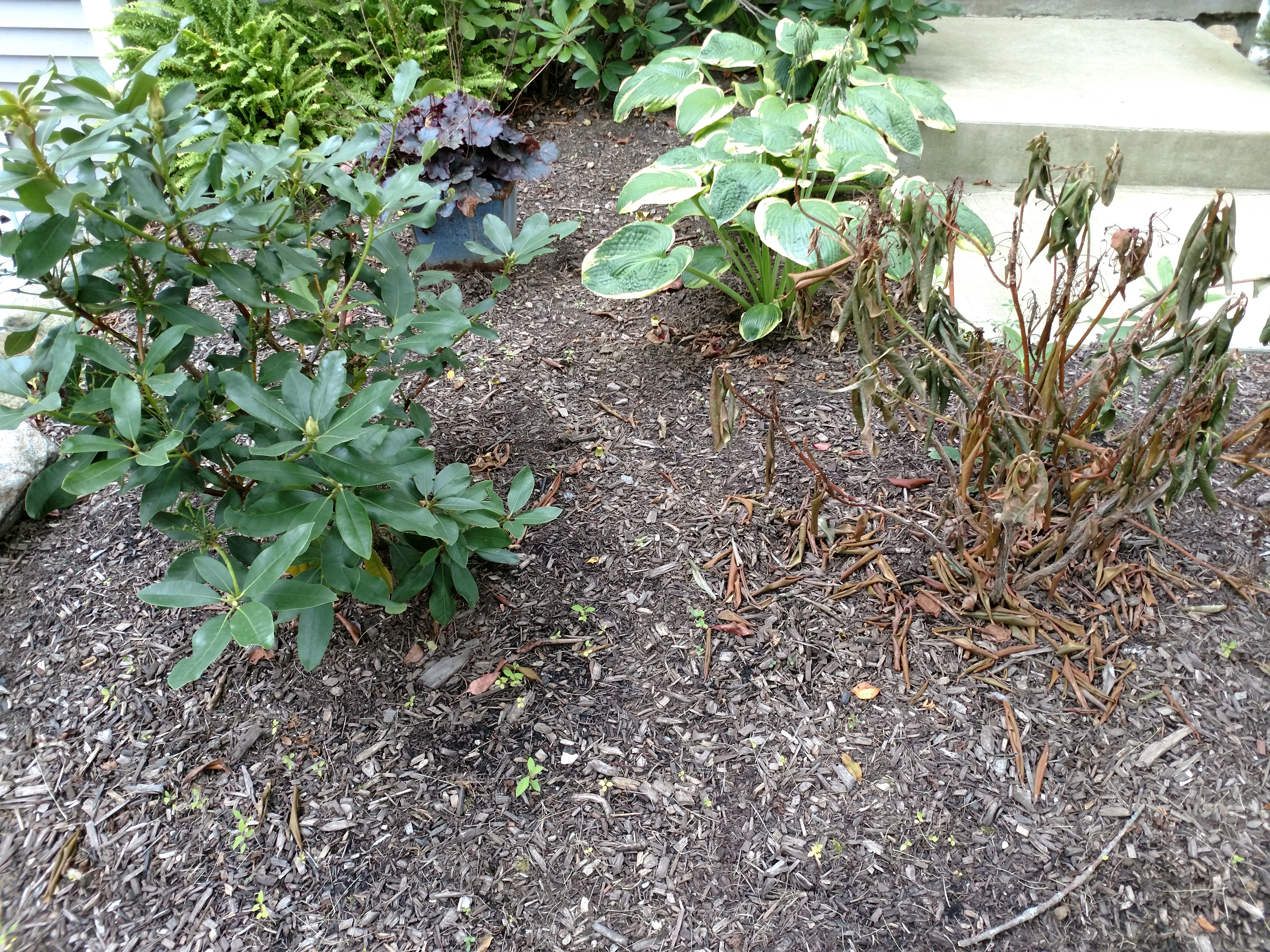 avoid Dangerous Additives in mainstream products
Nitrites & Nitrates found in jerky and preserved meats, are linked to stomach cancer and are labeled a probable human carcinogen by the International Agency for Research on Cancer.
Aluminum found in many processed foods, has been linked to developmental problems in pregnant animals and may be associated with Alzheimer's disease and other neurological disorders.
Butylated Hydroxytoluene (BHT) found as a preservative in food, can cause lung tumors in rats.
Butylated Hydroxyanisole (BHA) found in potato chips and preserved meats, is listed as a known carcinogen in California.  Evidence shows that BHA causes tumors in animals and the European Union classifies it as an endocrine disruptor.
Potassium Bromate found in breads and crackers is listed as a known carcinogen in California and studies have shown it causes tumors in animals.
Propyl Paraben found in some foods and many bath & body products disrupts the endocrine system and acts as a weak, synthetic estrogen.  Studies have shown rats fed propyl paraben had decreased sperm counts.
Propyl Gallate is found in products with edible fats such as sausage.  Studies have reported an association between this chemical and tumors in rats.  It is a suspected endocrine disruptor.
Theobromine is found in bread, cereal, and sports drinks.  The possible reproductive and developmental effects of theobromine were never satisfactorily explained to the FDA.
Diacetyl found as butter flavoring in microwavable popcorn and in yogurt, cheese, and maple flavoring is associated with bronchiolitis obliterans, an irreversible respiratory illness.
Phosphate Food Additives found in packaged baked goods, preserved meats, and other heavily processed foods, have been linked to heart disease and high blood pressure.  They are especially dangerous to people with kidney disease.
Top 10 steps to Make Smart consumer Choices
 Shop for all non-perishable foods online at Thrive Market.
 Shop for organic produce (fruits & veggies) at your local farmer's market, cooperative, or nearby grocery store.
 Buy grass fed pasture raised beef, organic pasture raised chicken (not grain fed if possible), and eggs from pasture raised grain free chickens.
Choose nitrate free jerky and meats.
Always read the list of ingredients on your food.
Shop for organic products whenever you can.
Choose preservative free breads and snacks, or make your own.
Look for paraben-free foods and personal care products.
Only buy food and snacks with ingredients that you recognize.
Choose organic dairy products, pure maple syrup, and raw honey.
Thrive Market Quality + organic + Non-GMO for every room in the house
My top 10 favorite Non-GMO Thrive market brands
Top 5 reasons to love thrive market
Their mission is to bring us the highest quality organic goods at truly affordable prices.
They believe that natural organic food is not a privilege for the few, but a basic right for everyone.
They care about the environment, animals, and humanity.
You become a member, and they give a free membership to a food insecure person or family.
They offer free memberships to everyday heroes such as:  teachers, first responders, veterans, and students.
How does it work?
Sign up.  Register for free to browse the catalog and receive 25% off your first purchase.
Start a free trial.  After your first purchase with Thrive Market, you will enjoy 30 days of unlimited membership privileges with no commitments.  You can cancel anytime.
Become a thriver.  After your free trial is up, your Thrive Market membership begins for $59.95 a year.  (That's only $5 per month).  Most members make that back within their first two orders.
Essential Activity
Choose 10 different food products in your pantry and read the ingredient labels.  Do you recognize the ingredients?  Are the ingredients difficult to pronounce?  Over the next week, investigate those ingredients by searching the Environmental Working Group website for information on all ingredients.  Learn more about GMO's and understand why you should immediately begin to shop for non-GMO and organic food only.  Register and explore the Thrive Market website.  Take advantage of the free trial and choose the free product you would like most.  Either Maple Syrup or Coconut Aminos would be a great choice!