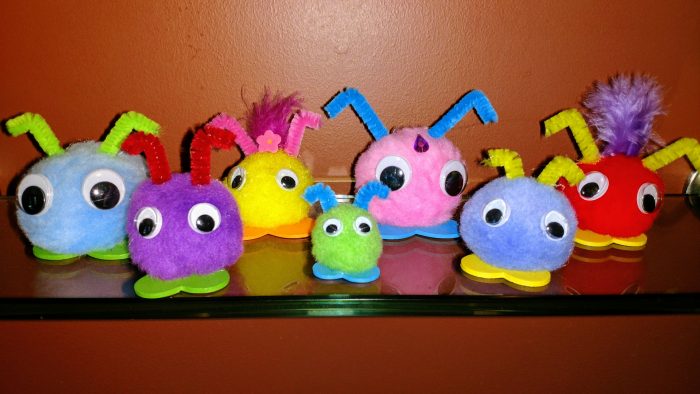 Do you love to create with your kids!?  As a Visual Arts Teacher, I love designing art lessons that challenge my students to grow creatively.  I expose my students to a wide variety of art materials, artist exemplars, and techniques. Experimentation and playing joyfully through creativity is so much fun for kids, and believe it or not, it's fun for adults too!  This easy and fun project is perfect for younger children.  It's also a fun gift to surprise your kids with in their lunch bags on Valentine's Day or any day to bring a smile to their sweet faces.
Whether you make these Love Bugs to give to your kids, or create Love Bugs together, you will have fun simply putting all of the colors & details together.  If you want to create these little cuties together with your children, then make a Love Bug Kit that can be wrapped & gifted, with one Love Bug completed as the finished example.  Working with your children to design their own Love Bugs will provide quality time of creativity & fun for everyone participating!
Materials:
Wooden Hearts for the feet/base OR to trace onto felt
Adhesive backed felt for heart feet
Cardboard that can be painted & used for heart feet
Colored scraps of matte board from a frame shop or Vinyl sheets
Colorful Pom Poms
Colorful Pipe Cleaners
Low Temperature Hot Glue Gun (children under 11 should not use a Hot Glue Gun)
Love Bugs on a Budget:
Keep the expense down by working as best as you can with the supplies that you currently have in the house, or in your art studio.  I save & up-cycle just about everything.  I have also purchased a wide variety of craft & art supplies over the years. The most challenging part of creating for me, is searching through all of my treasured supplies that I have gathered over the years.  I place the variety of choices before me, and then create based on the materials that resonate the most with me at that present time.  Variety is one of the most essential Principles of Design. Participate in a thorough "Love Bug" art material search before jumping into this project and creating your Love Bug Kit Design.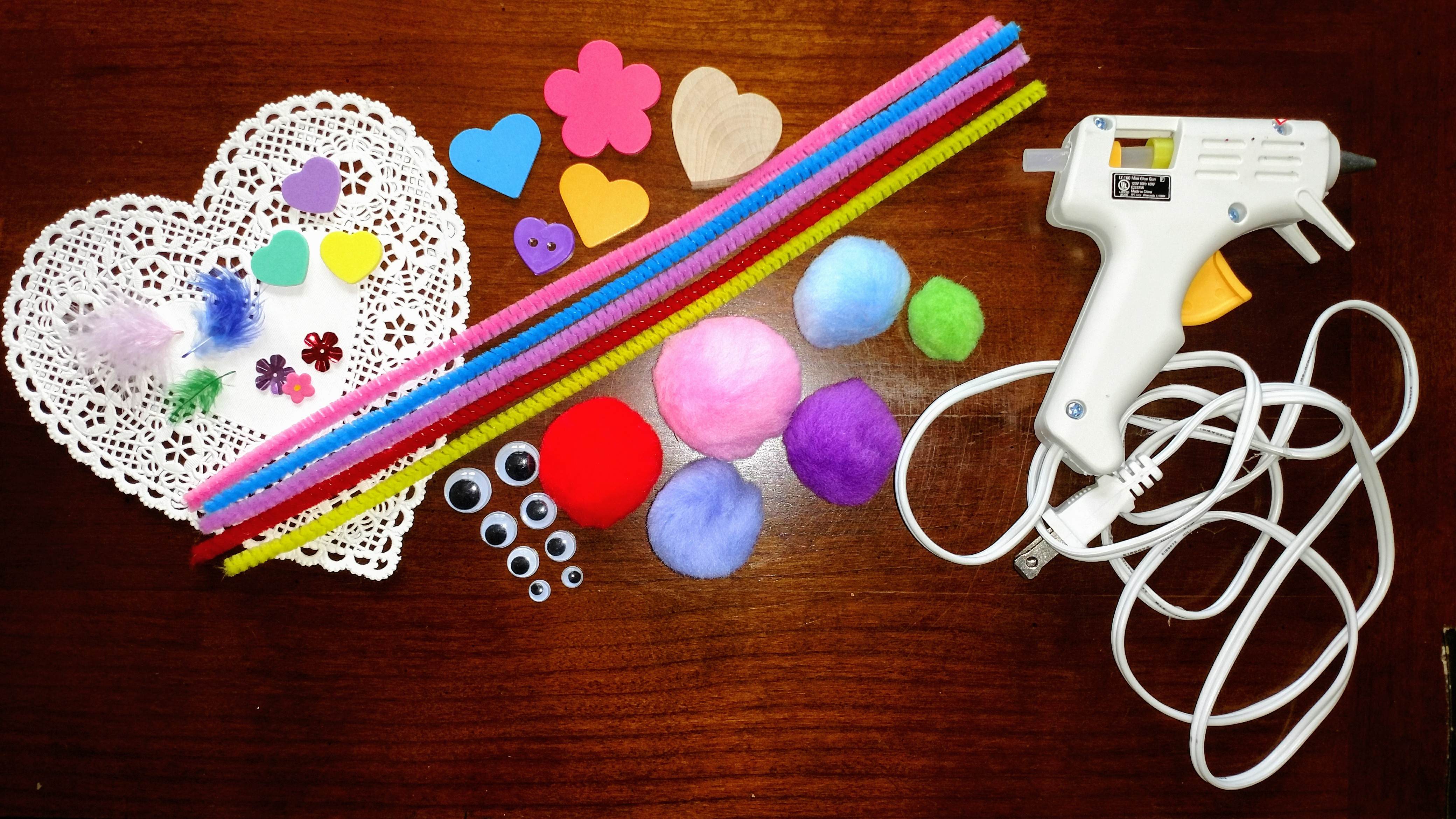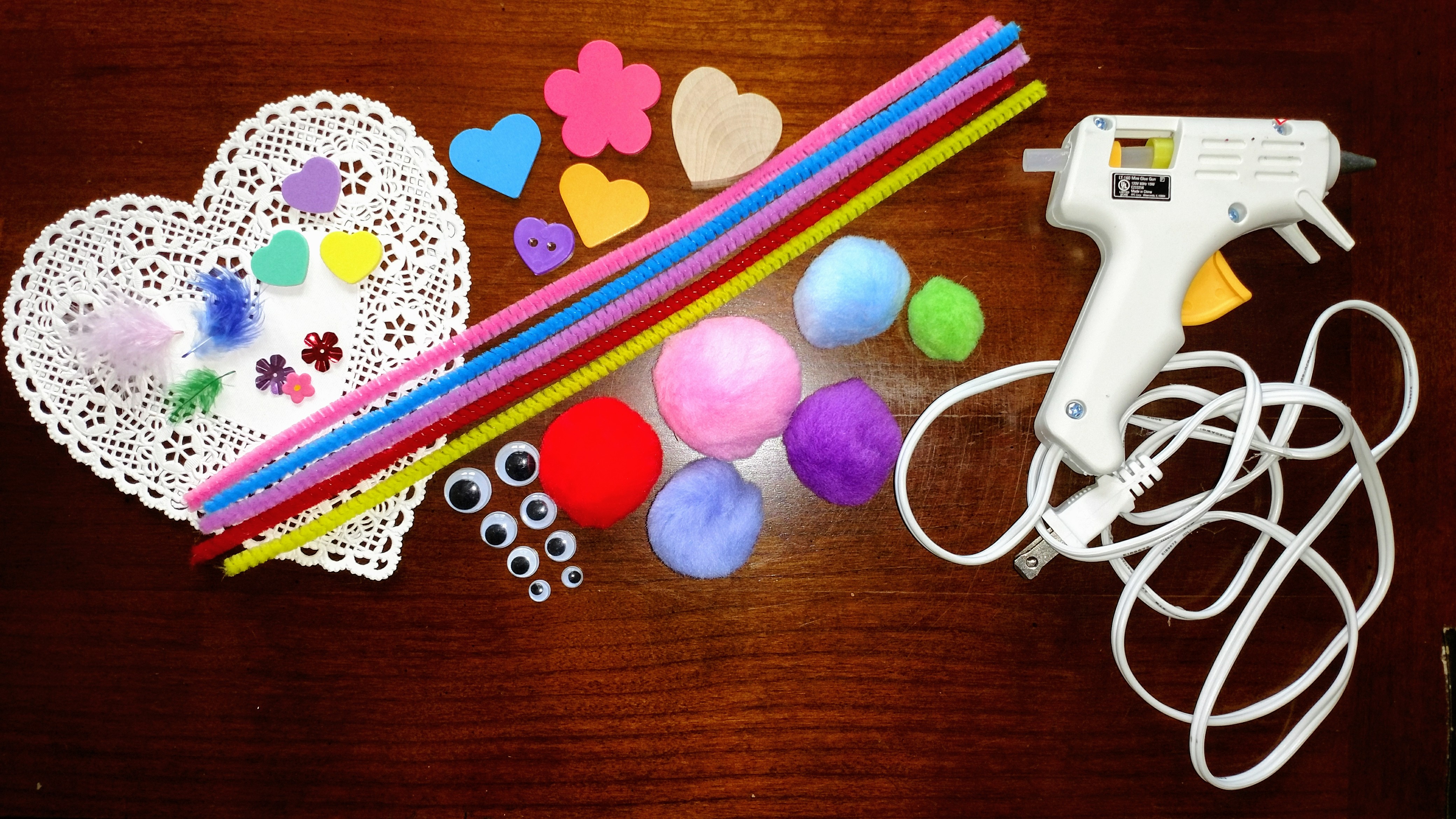 Steps for Design:
Plan out the design of each Love Bugs Craft for Kids, by placing the Pom Pom on top of the chosen heart feet.
Choose the antenna colors from your pipe cleaner selection.
Select the size of google eyes.  Colorful google eyes are an option too.
Decide upon fastening fun miniature findings such as flowers, feathers, or gems.
Use hot glue to fasten all components together.
Give each Love Bug a name!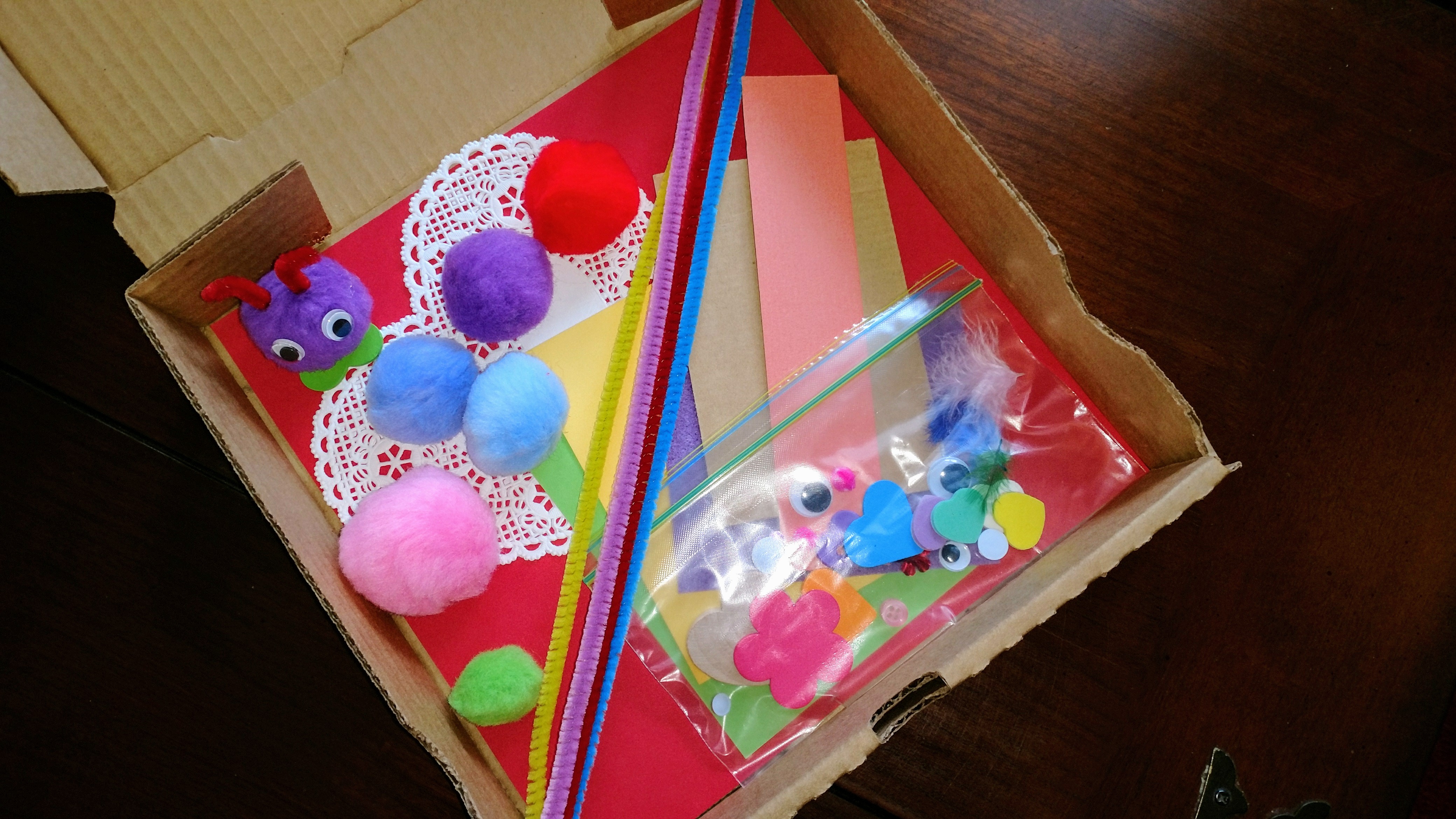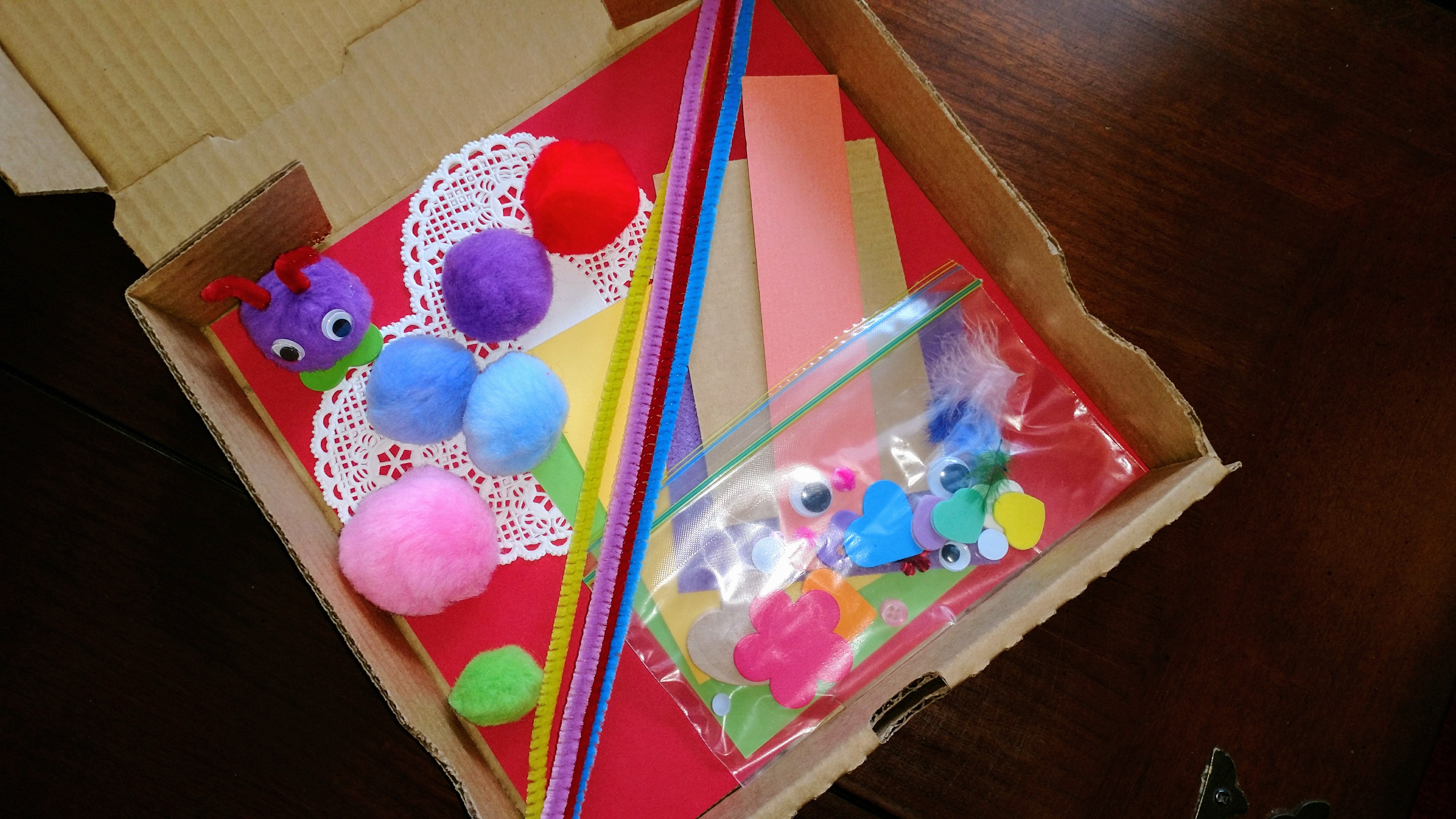 Ideas for Giving:
Place your Love Bug into a plastic container and top with a bow.  Use plastic containers for kit supplies too.
Surprise your little one with a Love Bug in his/her lunch bag or backpack!
Give your sweetheart a Love Bug Kit that you create from scratch. I up-cycled a personal pizza box.
Glue your Love Bug onto a key ring with a string.
Adults will get a kick out of receiving a Love Bug too!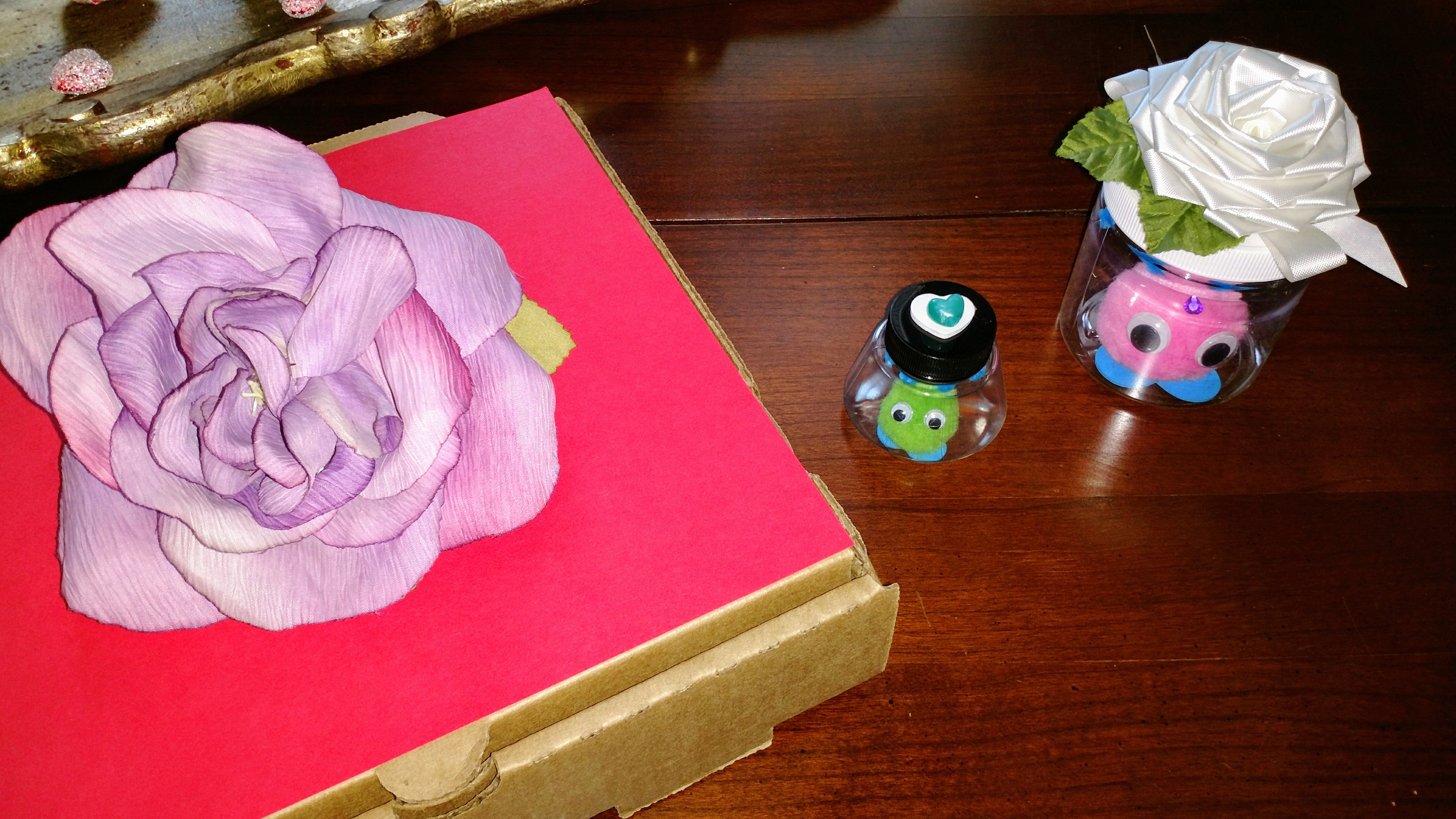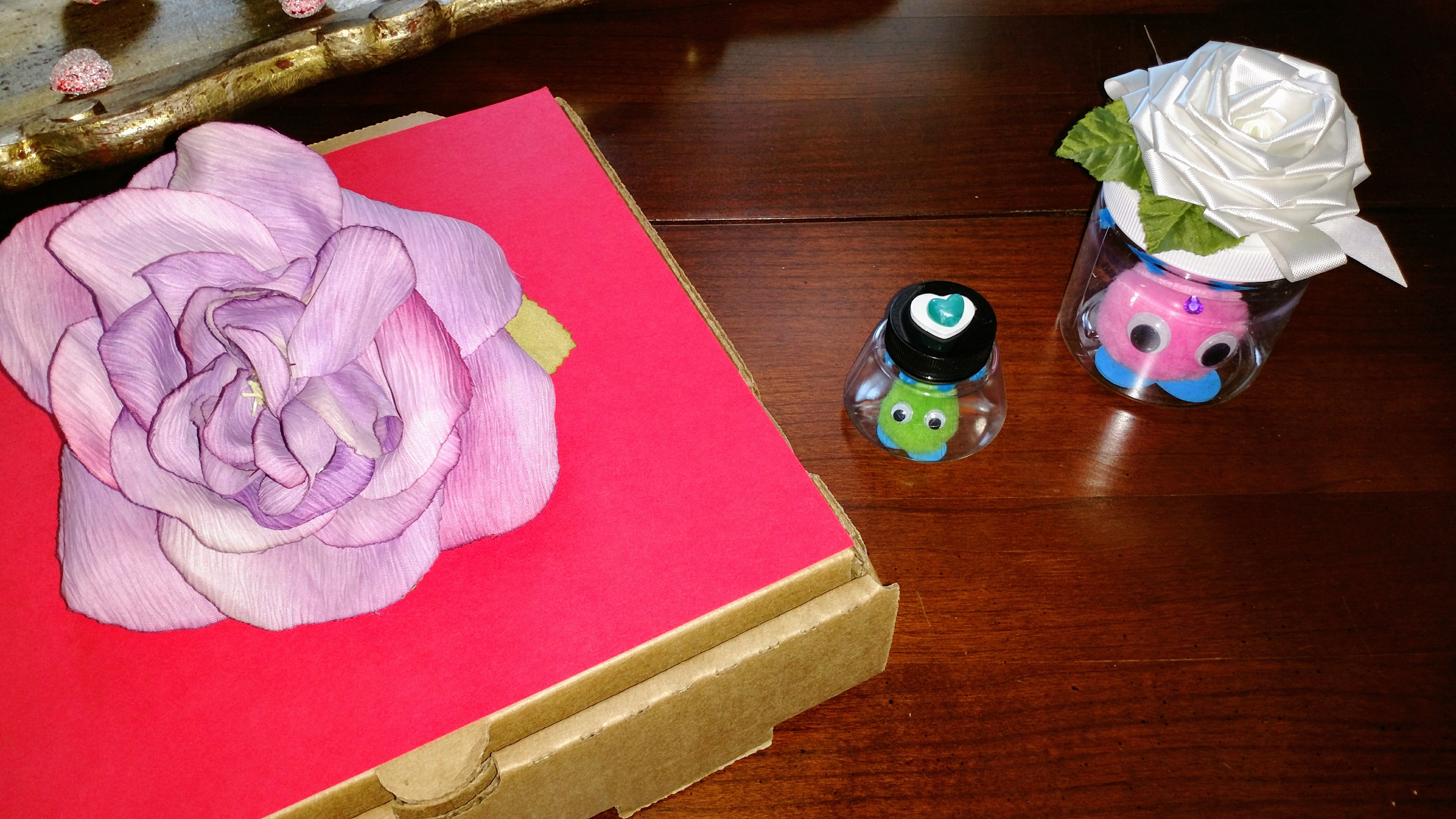 Essential Activity:
Teach your children how to give from the heart by giving and creating with them.  Gifts do not have to be edible, purchased, or expensive to have value.  Remind yourself and teach your children how to discern the value of "things". The most special gifts we can give are gifts that come from the heart, are home-made, and have sentimental meaning.  The gift of a fun and positive experience that you enjoy with your children is the most special gift of all.  So give you and your children an opportunity to create together.  Teach your children how to treasure gifts that are creative and come from the heart.
Enjoy making more diy valentine's day creations: