Let's Create! Inspiration for Kids of All Ages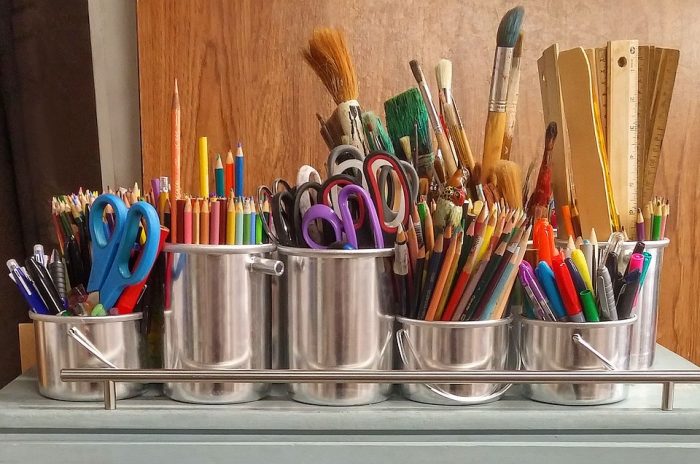 Did you know that there has never been a better time to get back into the essence of you?  It is never too late to change your mindset when it comes to living in the NOW and finding happiness through experiences that feel good.  You may wonder often, how it is possible to find space for creativity and "me time", when we are consumed with the basics of living. Everything is possible with a shift in mindset and the desire to evolve.  START HERE:  Let's Create!
Creative Courage
The basics of living includes creativity as a foundation.  We must be creative in how we design our days, our meals, our homes, our work plans, our entertainment plans, are bedtime routines, and so on.  Find the courage to start with purchasing a few art materials that resonate with you and your children, then take time each day to explore those materials.  Utilize the Art Activities for Relaxation & Happiness e-book download as a guide to spark the start of your conscious creativity practice.  Begin your personal practice and/or share a creativity practice with your family.  Have fun!
Art Connects to Everything in Life
The best way to learn about life is through hands on creativity. There is no right or wrong when it comes to being creative. Children are innately expressive, as they should be. Their expressive nature should be celebrated and nurtured. It is our birthright to be free, to express ourselves, to be limitless, and to be happy.
Art Appreciation
Learning about the elements & principles of design, and recognizing them in every day life experience, is the cornerstone to creativity and overall happiness. Our world is far more interesting and enjoyable with the understanding and appreciation of these basics.
Essential Education
Can you imagine a new education ideology where every facet of learning, growth, and exploration is enjoyable? How about a child who is able to independently self soothe through creativity, confidence, and basic age appropriate skills? Earth is a school and there is so much to learn about living.
Elementary Art Education Supplies
☐ U Create 12" x 18" Watercolor Paper 90 lb, 50 Sheets
☐ Crayola Construction Paper Crayons Set 16
☐ Faber-Castell Blendable Oil Pastels w/carrying case, Set 24
☐ King Art Studio Gel Sticks, Metallic Colors, Set 12
☐ Crayola Broad Line Markers Classic Set 8
☐ Faber Castell Grip Colored Eco Pencils, Pre-Sharpened Set 24
☐ Sharpie Black Permanent Marker Set 5
☐ Faber-Castell Watercolor Paint Set with Case & Brush
☐ Jack Richeson Mini Tempera 9 Color Set in Tray
☐ Royal Langnickel Big Kids Beginner Brush Set
☐ Elmer's White School Glue
☐ Fiskars Preschool Training Scissors
☐ Fiskars 5 Inch Pointed-Tip Craft Scissors (3 Pack)
☐ General's Tri Tip Eraser
☐ Ticonderoga #2 Pre-Sharpened Neon Pencils 18 Count
☐ Glitter Powder 24 Pack Bright Fine Glitter Pack Shake Jar
☐ Children's Apron with Pockets
Art Journaling for Tweens & Teens
☐ Canson Mixed Media Pad (Perfect Blank Journal)
☐ Staedtler Double Ended Fiber Tip Pens, 36 Colors
☐ The Mindfulness Journal for Teens
☐ Vintage Décor Washi Tape Set, 20 Rolls
☐ Pigma Micron Archival Ink Pens
Art Journaling for Adults
☐ Canson Mixed Media Pad (Perfect Blank Journal)
☐ Staedtler Double Ended Fiber Tip Pens, 36 Colors
☐ Vintage Décor Washi Tape Set, 20 Rolls
☐ Pigma Micron Archival Ink Pens
Essential Activity
Designate one day of the week and / or one time of day, for a creativity practice.  Treat this practice as you would enter into the commitment of any exercise program.  Creativity is exercise for your brain.  Each time you explore different materials and different creative ideas, you learn something new.  Neuroscience teaches us that learning something new each day, builds new neural pathways, helping us to expand on many levels, while maintaining a healthy brain.