How to Make Nourishing Bone Broth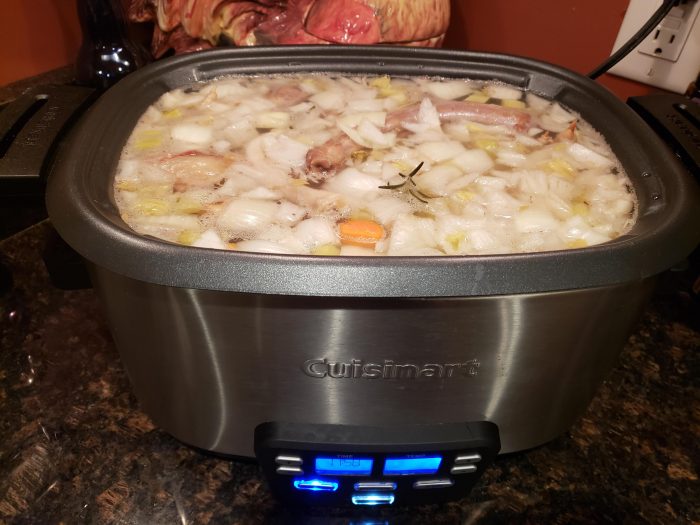 If you have yet to make a batch of homemade bone broth, you must give it a try.  High in calcium, magnesium, and phosphorous, nourishing bone broth improves digestion, immune health, brain health, allergies, and more.  Bone broth also has amazing anti-aging effects – improving connective tissue, promoting hair growth, maintaining beautiful skin & nails, supporting bone & tooth health, and reducing cellulite.
Bone broth is rich in minerals and high in the amino acids proline (essential for tissue repair, collagen formation, arteriosclerosis prevention, and blood pressure maintenance) and glycine (essential for the healthy building of DNA and RNA strands, muscle growth, energy production, metabolism, gallbladder support, and nervous system support).
How to use bone broth
Soups, stews, gravies, sauces & reductions, sauté & roast vegetables, and braising meats.
Equipment You Will Need
Large stockpot, slow cooker, or pressure cooker & fine mesh strainer
Bones for Broth
Chicken, Turkey, Beef, Bison, Lamb, Pork, Fish
Best Collagen Bones:  chicken feet, pig's feet, beef knuckle bones, oxtail, and fish heads.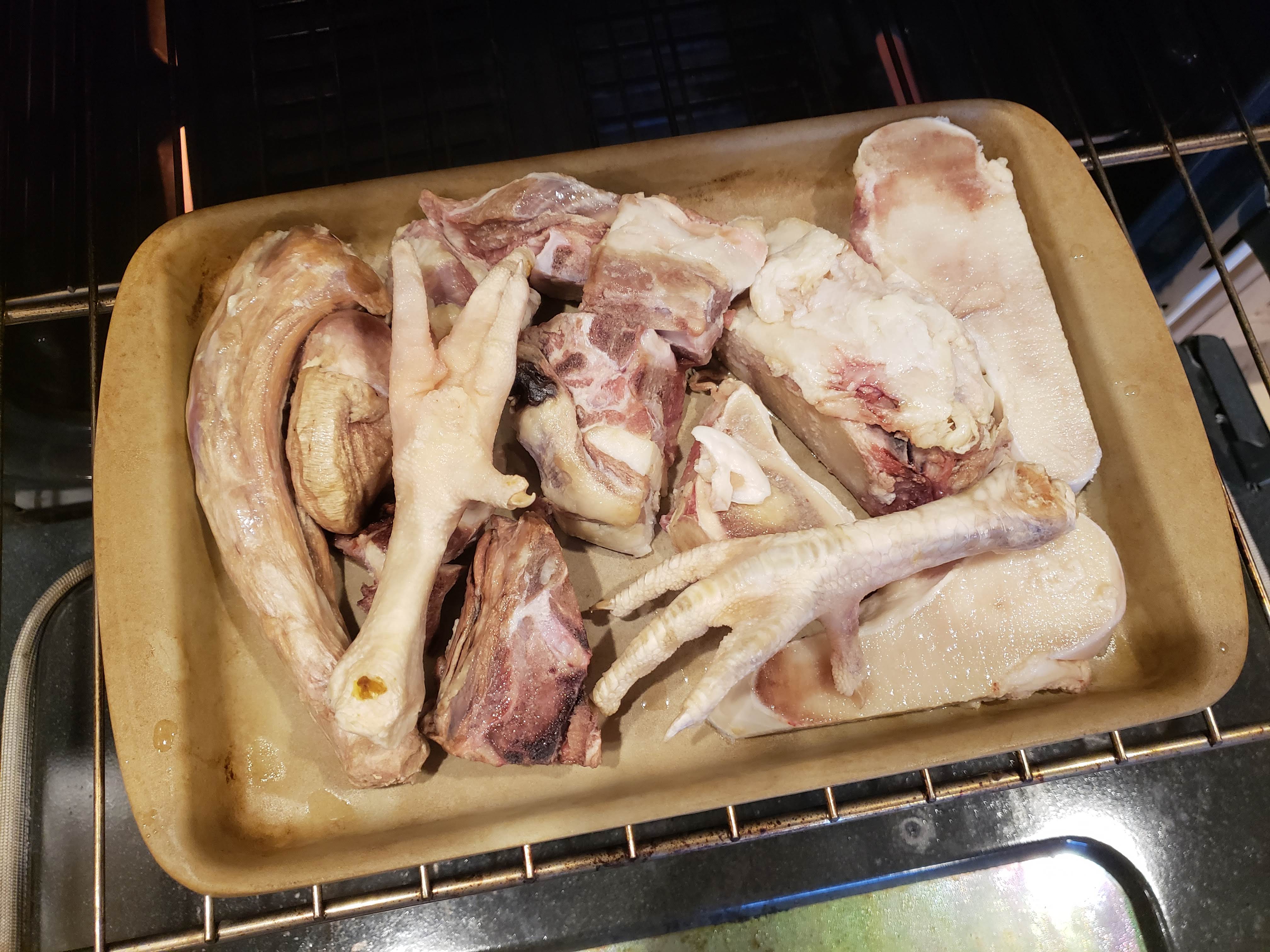 Where to Find Good Bones
Save leftover bones of pasture raised chicken, turkey, duck, lamb, or goose.
From local farmers or butchers who butcher the whole animal.
Online from trusted companies who sell high quality bones at good prices.
Ingredients
2 lbs bones (I mix chicken feet, beef, lamb)
8 glasses filtered water (I fill slow cooker to top after all ingredients are in place)
2 Tbsp apple cider vinegar
1 Tbsp salt
1 yellow onion
2 organic carrots (no need to peel)
3 stalks organic celery
3 sprigs fresh rosemary
2 medium leeks (for fish broth only)
1 bunch parsley (add in last 30 minutes)
2 cloves minced garlic (add in last 30 minutes)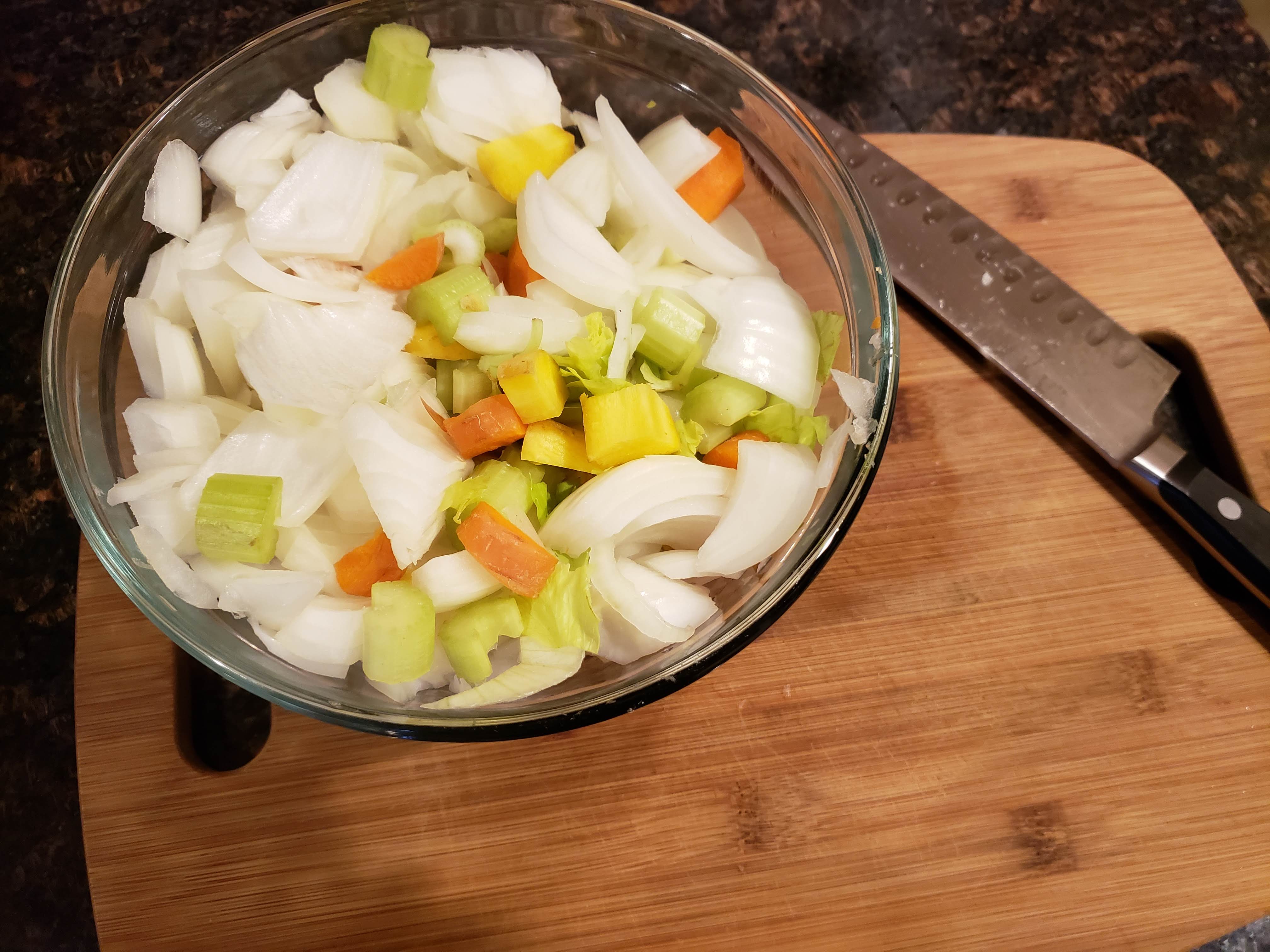 Bone Broth Steps
Roast bones in oven for 30 minutes at 350º (improves flavor).
Place bones in pot.
Pour apple cider vinegar and filtered water over the bones.  Let sit for 30 minutes.
Add rough chopped onion, carrots, and celery over the bones.
Add salt, rosemary, and additional herbs of your choice.
Bring broth to a boil, then reduce to a simmer.
Skim foam off of the top after one hour.
Simmer, covered, for 24 to 48 hours in a stock pot – or 2- 5 days in a slow cooker (or 6 – 12 hours under high pressure in a pressure cooker).  Fish bones need half the time.
During last 30 minutes, add garlic and parsley.
Using a fine mesh strainer, remove all bones and vegetables from the broth.
When cooled, store in a glass container in the refrigerator or freeze for up to 6 months.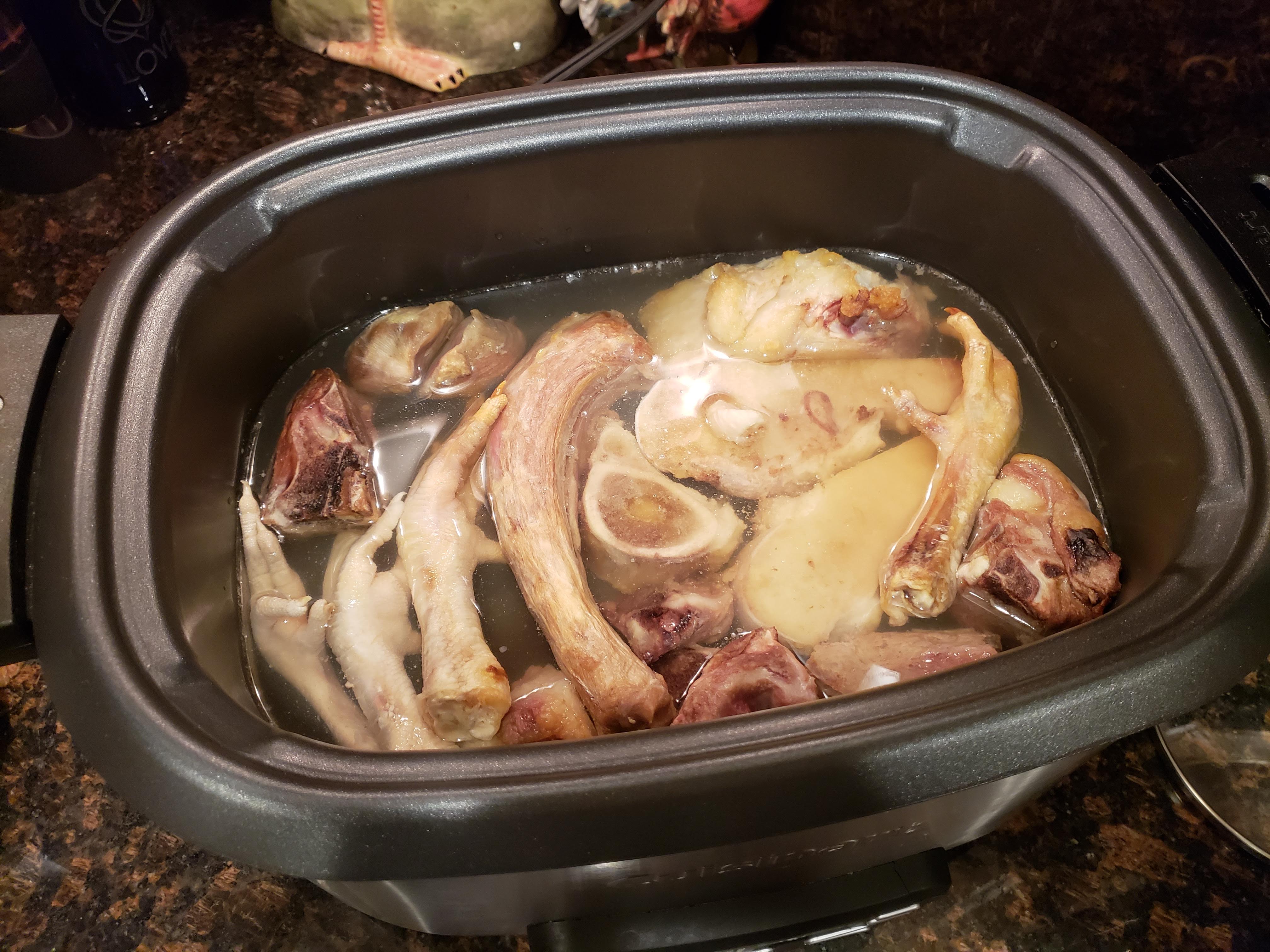 Future tips
Save all bones from the meat you cook.
Label containers/bags for all types of bones to save (turkey, chicken, beef, etc)
Save fish heads & tails.
Blanch pig & chicken feet in boiling water for 5 minutes, discard water, then use for broth or freeze.
For beef broth, after the first 6 – 12 hours, remove the bones from the broth, remove the tasty meat, then return the bones to the broth.
When using bones from conventionally raised animals, skim the fat off the top within the first couple of hours.
Wellness Books
Bone Broth supports
Gut & Immune System Health
Strong Bones, Hair, Nails, & Healthy Skin
Dental Surgery Recovery:  watch The Root Cause documentary for essential education.
Essential Activity:
Has homemade bone broth made a positive impact on your health & well-being?  If so, please share your positive experience in the comment section below.  If you are new to making bone broth, take this adventure in stages.  Seek out healthy bones, freeze them until you are ready to cook them, and choose a 2 hour block of time to create your broth.  The initial process takes some time, but once your bone broth is brewing on low, the demineralization of the bones will happen over time, yielding a high mineral broth.  If you feel overwhelmed by how to choose bones, start with grass fed/pasture raised beef bones only.  They will make a very delicious broth!