A Life Lived With Purpose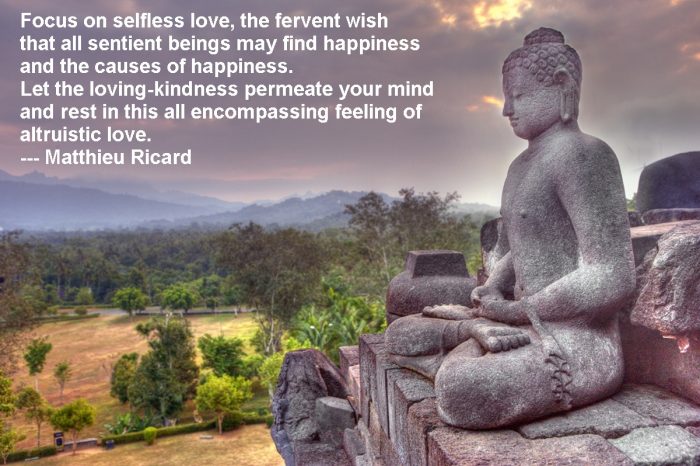 Do you have a purpose in life that motivates you to get out of bed each morning? Do you set forth each day with positive intentions to make a difference in the life of another human being? Do you enjoy the life you currently lead? As human beings, it is our birthright to be happy, yet there are so many people who are struggling to find happiness. Along this journey called life, we may often wonder how we could possibly achieve a life filled with happiness and true enjoyment. I believe that a life lived with purpose is what creates a truly happy existence.
A Role Model to Emulate
Meet the late Terry Watson. Terry lived his life with vigor and purpose. Thirty-five years ago, Terry and his wife Diane opened the Ice Sports Café at the Detroit Skating Club in Bloomfield Hills, Michigan, where figure skaters and hockey players trained, including many who medaled at the Olympics. Terry worked 7 days a week greeting every person with humor, love, and care. He served food to children & adults of all ages. The reflection of Terry's life was centered primarily on his compassionate heart, nurturing way, and the special gift he so generously shared in communicating with children.
Terry's life ended far too early. Given a clean bill of health months prior to an emergency visit that would change his fate, Terry's life came to an abrupt halt on July 13th, 2017. He was far too young and far too valuable to his community to leave so soon.
A Purpose Driven Life
I share Terry's story with you to encourage you to live a purpose driven life. When Terry was given a shocking diagnosis and prognosis of only 3 – 4 weeks to live, he reflected on his life and had no regrets for how he chose to live it. Terry knew how much he had given to the people he interacted with each day, including his family members.
People who have found their purpose in life prove to lead happier lives than those who do not. Studies prove that living a life with purpose leads to stress reduction, better sleep, overall wellbeing, and happiness.  Finding our purpose in life provides us with the opportunity to feel good about giving to others, make a difference in one's community, contribute to society in a meaningful way, and experience the intrinsic reward of happiness due to that stewardship.
Service to Community
There are countless ways to give service to others. We are no longer restricted to church groups, parent teacher associations, political organizations, and local neighborhood communities. We thrive as human beings by collaborating with others. Communities today are not only within easy reach due to the rapidly growing Internet, but they can be discovered and created on social media within minutes. Define your interests and seek the type of community that most resonates with you.
Terry touched the lives of hundreds to thousands, within the skating community. He built countless relationships and made a difference in the lives of many. Many people that loved him so much sorely miss Terry. Each and every person touched, will have special memories of a man who gave of his time and heart to serve, nurture, and support.
Relationships
We presently live in a world where communication has evolved rapidly through technology. We have several generations and a world population of people who are now connected via text, email, and social media. Unfortunately, these forms of communication do not compare to building relationships in person. When building relationships person to person, we are guided by the energy of one another and the anticipation of the next physical interaction. The interactive human experience is what we were born to enjoy, not a robotic or computer screen experience.
A fast track to happiness is to develop relationships with family members, friends, neighbors, colleagues, students, and by being of service to others. Interactions of listening, supporting, and recognition are terrific for relieving stress. Playfulness and laughter evoke positive emotions that foster creativity and innovation. Relationships in general open us up to giving and receiving love – the ultimate necessity for living a happy, healthy, and fulfilled life.
Altruism
Pure altruism is a virtue – a true unselfishness and concern for others. It is giving of oneself to others, without any expectation of reward in return. Altruism activates rewards centers in the brain, making it a healthy avenue to achieve a rewarding and happy life.
Do you desire to lead a life that includes altruism? At the end of your journey here on earth, how will you be remembered? How many lives will you have touched? What kind of service will you have given to others? It is never too late to incorporate altruism into your life. Be the role model in your community who makes a difference and is remembered by how many lives you have positively impacted. Leave a legacy behind and touch lives.
Gratitude 
Life is short, no doubt. Be grateful for the relationships you have and nourish them. Give gratitude each day for 3 things. Speak your gratitude aloud and/or write it all down before bed. Life presents challenges along the way that may seem impossible to manage, most especially when losing a special loved one like Terry. Do your best to maintain faith and trust. Believe that through the sincere and thoughtful practice of gratitude, the support you need to survive life's challenges will be there. Adopt an attitude of gratitude to create a magnetic force that draws more of what you are expressing gratitude for.
Design Your Life
A life well led is one that has made a positive impact on the lives of others. We are the designers of our reality – the creators of our destiny. We are born into an open canvas of possibilities. It is our birthright to explore, enjoy, embrace, and express our bright spirits with one another in this playground called life.
Knowing that our time is limited here on earth, and being inspired by role models like Terry who have made a positive impact on a community of people, how will you re-design your life and re-define your purpose? The most beautiful way to leave this earth is to know that you have made a difference in the lives of others. Be brave, be bold, be real, and be you. Go forth and make a difference. Embrace and enjoy each day as if it were the last.
Essential Activity
Begin writing in a gratitude journal. A gratitude journal is a way to consciously call attention to the things for which we are thankful each day. By focusing on gratitude, we become aware of those things and thus create a shift in our thinking to the positive. Begin looking everyday for the positive angle in all things. View obstacles as opportunities to appreciate. Begin your gratitude journal process by putting into writing one or more things that you are grateful for having experienced with any person or experience in your life. This positive activity is positive energy that acts as a magnet, attracting even more positive energy unto itself.