85 Unique Gift Ideas – All Ages/All Year Long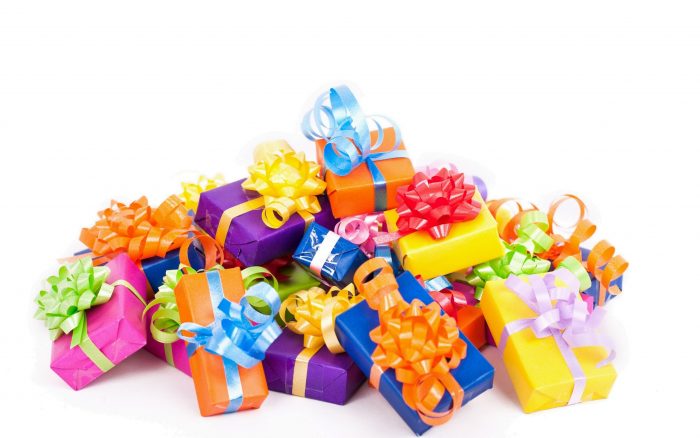 The opportunity to give thoughtful and unique gifts to others, presents itself all year long.  I have put together a list of affordable gifts that are meaningful, supportive of health & well-being, and key contributors to happiness, creativity, relaxation, and overall wellness, for people and pets of all ages. Whether you are in need of these gifts now or in a few months, save this page for future reference and easy shopping.  You are going to love what you see!  Keep in mind, that there are many gifts listed that can work for male or female, and some that can work for children, teens, and adults.  Be sure to explore the entire list, you just never know what new cool thing you will discover.  Happy exploring!
Children
Toddler Insulated & Water Resistant Lunch Bag
Teens
97 Things to Do Before You Finish High School
Project Teen:  21 Projects to Sew
Spikeball Combo Meal:  As Seen on Shark Tank
Unique Guitar Picks With Stunning Surreal Artwork
Color, Journal, and Brainstorm Your Way To A Creative Life
Hand Woven Jute & Cotton Floor Pillow
Cross Body Messenger Bag Shoulder Backpack
Small Messenger Casual Shoulder Bag
Water – Resistant Laptop Sleeve Case for 14 Inch Laptops
Insulated Water Resistant Lunch Bag (boys or girls)
Moms
Himalayan Salt Rock Candle Holder
Indian Healing Clay and Argan Oil
Magnesium Flakes (for relaxation)
Emotional Aromatherapy Roll-On Kit
Shopping List Pad (many designs)
Copper Plated Stainless Steel Compost Bin
No Cry Cut Resistant Gloves with Grips
GIAlife Pendant (bioenergetic solution for everyday stress)
Cell Guard (neutralize electromagnetic radiation)
Earl Grey Loose Leaf Jasmine Darjeeling Green Tea
Refreshing Body Wash with Safe Ingredients
10 Hour Essential Oil Diffuser
Dads
Gemstone Globe Paperweight with Black Opalite Ocean
Action Packer 8 – 48 Gallon Lockable Storage Box
Blue Light Blocking Glasses – FDA Registered Eyewear
Genuine Leather Keychain Ring with Brass – Made in USA
Universal Guard for EMF Protection in Home & Office
i-H2O "MRET" Water Activation System
Cell Guard Case (Radiation Protection Perfected)
Green Aventurine Chilling Rocks
Backjoy Posture Improvement for Adults
Board Room 16 ounce Travel Mug
Organic Coffee Beans (Non-GMO and Fair Trade)
Anyone
Genuine Leather Luggage Bag Tags
Inspirational Stress Ball Pack
Bosu Balance Trainer and Rebounder
Large Collapsible Shopping Box Set
Lifefactory 16 ounce BPA Free Glass Water Bottle
Lifefactory 6 Piece BPA free Glass Food Storage & Bakeware
Car Harmonizer with Electromagnetic Radiation Protection
Hand Crafted Himalayan Salt Lamp on Wood Base
Wooden Essential Oil Box Multi-Tray Organizer
Insulated Lunch Bag with 2 Way Zipper Closures
Mindful Mandalas Coloring Book
Crystal Lotus Flower Feng Shui Home Decor
Ganesh – Lord of Prosperity & Fortune
Hand Carved Natural Acacia Wood Buddha
Pets
Eco Dinosuars 100% Natural Boiled Wool Puppy & Dog Toys – stuffing free
Eco Fish Handmade Play Toy for Dogs and Puppies 100% Felted Wool
Tennis Wools – All Natural Cat Toys and Tennis Balls for Small Dogs
Furbo Dog Camera:  Treat Tossing HD Wifi Cam and 2-Way Audio
Greenies Grain Free Dental Dog Treats
Upcycled Felt and Feather Cat Toys with Organic Catnip
Basic Classic Padded Leather Pet Collars for Cats, Puppies, Small, and Medium Dogs
Reflective Multi-Colored Striped Dog Collar (small, medium, large)
Fresh and Clear Stainless Steel Top Drinking Fountain (64 fl. oz)
SpOIL Your Pet:  A practical Guide to Using Essential Oils in Cats and Dogs
Essential Activity:
Enjoy the activity of giving any time of year.  Just remember, it is equally important to maintain the balance between giving and receiving.  Be a genuine giver and be a genuine receiver.  It's alright to say yes to kind gestures and thoughtful gifts.  It is your birthright to receive, as much as it is to give.  Enjoy the journey of balancing both.
Essential Oil Disclaimer:
I only use essential oils from the true leading essential oil company in the world – doTERRA. Based on personal experience and scientific knowledge, it is even more dangerous to inhale and impure essential oil, than it is to ingest and apply it.  I once got headaches from essential oils that claimed to be therapeutic grade from a company who claimed to be the world leader in essential oils.  Those essential oils proved to be fragrance oils, as over time, I developed fragrance toxicity.
A true certified pure therapeutic grade essential oil will not make you feel any level of dis-ease. As the marketplace becomes flooded with essential oil companies who make untrue claims, please be mindful of what you bring into your homes. The energy of impurity is simply not healthy for the energy of you or your home.  Keep it simple, keep it pure, choose well, choose doTERRA for safety, purity, and results that work like magic. I am living proof.  Remember, happy, healthy, and free is your birthright and smart choices equals vitality plus success.