8 Tips for Starting Your Own Organic Garden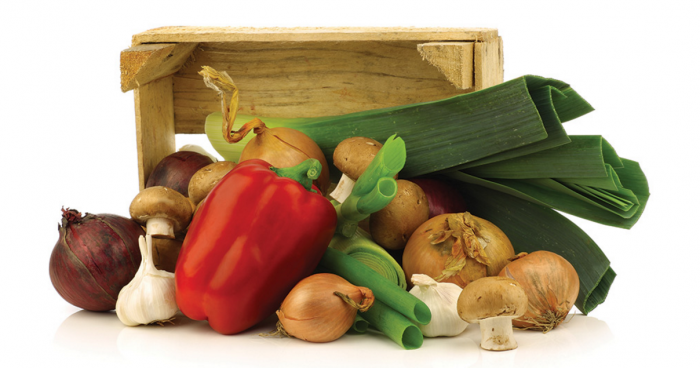 Each year, I long for the warmest of spring days to arrive so that I may enjoy being outdoors and begin planting organic herbs, vegetables, and flowers.  There is just something about being outside in nature that makes me feel alive.  Most importantly, is how sweet it is, to savor the taste of fresh picked lettuces, kale, parsley, mint, and more. Growing ones own food and embracing the joy of eating life-force energy food that is grown with love & care, is the ultimate luxury. Luxury truly is – self-sustainability combined with smart lifestyle choices.
Gardening is one of America's top hobbies and with increased interest in nutrition, healthy eating, and saving money, growing a home garden is gaining in popularity. Small urban gardens can be fun, educational, and productive, particularly with new methods of season extension, drip irrigation, and varieties especially suited to the garden. Below are a few tips on successful gardening.  Rick Lattin is a generational organic farmer, owner of Lattin Farms, and Founder and Managing Partner of Nevada Great Basin Basket CSA (Community Supported Agriculture) LLC.  Rick shares his insight on starting your own organic garden.
8 Tips for Starting Your Own Organic Garden
1. Contact your local Cooperative Extension office. They are part of the land-grant university system all across the country. They have expertise on growing in your specific area and have experts and publications suited to your climate.
2. Start small and plant easy-to-grow-crops. Many nutrient-packed vegetables grow quickly and easily and are less subject to weather-related problems than difficult-to-grow crops. Lettuce, spinach, chard, kale, Asian greens, and similar crops take up little space, don't mind cold weather, and grow quickly.
3. Don't overlook the root crops. There is nothing tastier than a home-grown fresh carrot, Asian sweet turnip, or fresh-picked beets.
4. Almost all vegetable crops love the sun. Sunshine helps plants get off to a good start and helps develop those sugars that make vine-ripened products so delicious. Walk around your yard and check for sunny spots and shady areas. Most likely, the area that gets the most sun will grow the best vegetables.
5. If you have a yard with a fence, use the fence area to grow perennial crops such as raspberries and blackberries. They don't mind a little shade and you can let them use the fence line for support.
6. Consider getting your garden off the ground by adding compost and forming raised beds. Shaping and raising beds lets you protect crops from wind and frost with row covers to extend your season.
7. Invest in drip irrigation with an inexpensive timer. You use less water (good for the environment and your wallet) and are less likely to water too much and/or too little. Small garden timers are inexpensive and easy to program. Many yards already have a sprinkler system— it's easy to add a line for your veggies.
8. Know when to plant and when to harvest. Most extension offices have guidelines for the areas they serve. I like to follow what I call the "Grandpa/Grandma System" of gardening. Look around your neighborhood—find the grandmas and grandpas with the best gardens. They probably know more than anybody in town about what to plant, when to plant, watering, harvesting, controlling bugs, etc., than anybody, including the experts. The other trait they usually have is that they love to share what they have learned with friends and neighbors.
Gardening Resources:
For serious gardening, explore the three national organizations below that serve both professional growers and home gardeners.  They sell seeds & supplies and give free advice.
5 Quick Container Garden Tips:
More holes in your pots will yield better drainage.  Clay pots are breathable and preferable.
Elevate your pots for proper drainage.  This will prevent staining on decks and patios too.
Carefully remove plants from nursery pots to preserve the integrity of the whole plant.
Mix a slow release organic fertilizer with potting soil.  Continue to feed plants every week or two.
Water with care so the water gets to the roots.  Keep soil moist, not wet.

Gardener's Hand Soap
Directions:
In a small bowl, add all ingredients and stir until smooth and combined.
Pour into air-tight container and keep next to sink for easy use.
To use, grab a handful of soap and scrub at your dirt-covered hands. After you're done, your hands will be clean, soft, and exfoliated.
Keep out of direct sunlight.
Essential Activity:
Whether you are an avid gardener or not, it is never too late to get started growing your own food.  If you have the luxury of planting in the ground, go for it.  If you have the luxury of space on a deck or patio, purchase some pots, soil, fertilizer, and buy your favorite nursery herbs & flowers to get started.  If you feel like you need more information on how to get started with backyard gardening, purchase a book or two for inspiration.  Contact me if you need help on ordering essential oils at the wholesale price.
ESSENTIAL OIL DISCLAIMER
I only use essential oils from the true leading essential oils company in the world – doTERRA. Based on personal experience and scientific knowledge, it is even more dangerous to inhale an impure essential oil, than it is to ingest and apply it.  I once got headaches from essential oils that claimed to be therapeutic grade from a company who claimed to be the world leader in essential oils.  Those essential oils proved to be fragrance oils, as over time, I developed fragrance toxicity.
A true certified pure therapeutic grade essential oil will not make you feel any level of dis-ease.  As the marketplace becomes flooded with essential oil companies who make untrue claims, please be mindful of what you bring into your homes. The energy of impurity is simply not healthy for the energy of you or your home.  Keep it simple, keep it pure, choose well, choose doTERRA for safety, purity, and results that work like magic. I am living proof.  Remember, happy, healthy, and free is your birthright and smart choices equals vitality plus success.